My daughter has been living with severe bruxism since she was toddler. Dr. Connor and her team recommended treatment with expanders. It has been 3 weeks since the top expander was placed, and she has already stopped grinding her teeth at night. She used to sleep with a mouth guard but since the recent expander was placed, no mouth guard has been needed. I highly recommended Dr. Connor and her team.
The appliance that I'm using from Dr Krissy Connor has done a wonderful job for me I no longer have brain fog I sleep so much better. And I no longer snore. I'm so happy I went this route as opposed to using a CPAP machine.
If you are having sleep issues please take my advice and go see Dr. Connor . I struggled for years with nightly panic attacks due to sleep apnea... I was skeptical at first with the appliance and the approach as I had tried almost everything to cure my problems . But after dialing it in with a complete healthy approach, including weight loss and the oral appliance I am feeling the best I have for 20 years . Please go see her if you are having these types of issues !!!
I was referred to Dr. Connor for an alternative to surgery for my Sleep Apnea. I never felt like I had an issue with sleep or getting enough "good" sleep, but my wife would tell you otherwise. Dr. Connor and her team took the time to explain several options and we settled on a custom fit mouth appliance that slightly moves the lower jaw forward. During the first month I adjusted it to find the optimum position. All I can say is I was Soooo Wrong about what I thought "good" sleep was. This appliance has made such an incredible difference for me! I sleep sounder and wake ready to take on my day and my wife is grateful that my snoring is no longer keeping her up at night. If you snore and you love your wife, do this for her. Your energy will improve and she will feel better as well. A MASSIVE thank you to Dr. Krissy Connor and her wonderful team for making alternative treatments available to everyday people.
Life changing and unparalleled! Simply put, that is my assessment of Dr Krissy Connor's dental practice in Brookfield focused especially on Sleep Apnea and TMJ disorders. Dr Connor's knowledge and expertise are academic level. Equally important, she truly cares about her patients and helping them improve their health and well-being and educating them about their condition and treatment. Together with the excellent team of professionals that Dr Connor has assembled, she has truly succeeded in delivering comprehensive, compassionate patient care. Special shout out to Dylan for his great care. I was referred to Dr Connor by Dr Handler at ADVENT seeking an alternative to CPAP to address my sleep apnea. I greatly appreciate the level of communication and integration between those two practices, working together in a patient-centered way. Dr Connor's dental appliance, in conjunction with Dr Handler's balloon sinuplasty, have resolved my sleep apnea and have greatly improved my quality of life, for which I am deeply grateful.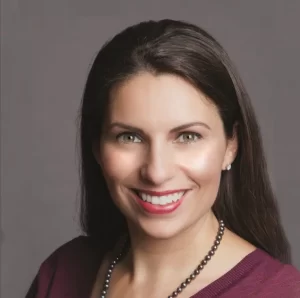 Stop Suffering From
Sleep Apnea, TMJ & Snoring
Fill Out the Form to Schedule Your