Welcome To Advanced Sleep and TMJ Solutions
Here at Advanced Sleep and TMJ Solutions, we want to get to know you, first and foremost. We are going to invest the time to find out about you, what you need, and how best to achieve it for you.
There's no such thing as one size fits all. We want to take into account as much of our patients' unique circumstances and objectives as we can, to serve them as well as we can. We will work with you at your own speed and at your own comfort level to get you the best possible results.
Lots of our patients are referred sleep apnea and other conditions that they did not realize could be addressed with new methods of reformulating the upper airway. We are mindful that there are a variety of treatment options, some of which will better fit some patients' needs than others. We often work in close concert with medical doctors to devise the best treatment method for each individual patient. Our treatments are also designed to address the underlying issues, rather than just palliate, whenever possible.

We also realize that for many people it's stressful enough getting treatment without having to worry about how to finance a therapeutic program. Our staff are experts at negotiating with insurance companies to get you the best deal on the best options for you.

We will be with you every step of the way. Give us a call, and we'll start finding out about you by listening. Then we'll go from there.
Krissy Connor DDS
Dr. Krissy Connor received her BSN in 2001 at the Marquette University School of Nursing. She was an emergency room nurse at Aurora Sinai Medical Center for 3 years before attending the Marquette University School of Dentistry to receive her DDS degree in 2008. She completed a post-graduate residency in Advanced Education in General Dentistry at the Zablocki VA Medical Center in Milwaukee, WI. Her background as a nurse motivated her to seek an area of dentistry where she could use her wide variety of skills and clinical experience to better serve her community. She has been collaborating with physicians to treat patients with Obstructive Sleep Apnea using oral appliance therapy since 2014.
Beyond her accomplishments, Dr. Connor is a mother to three beautiful daughters. Her husband, Dr. Michael Connor, is a Neurologist who shares in her passion for healthcare.
Dr. Connor has been improving the lives of patients as the owner of Hypnos Inc. in Brookfield, WI. She is a diplomate of the American Board of Dental Sleep Medicine and American Sleep and Breathing Academy.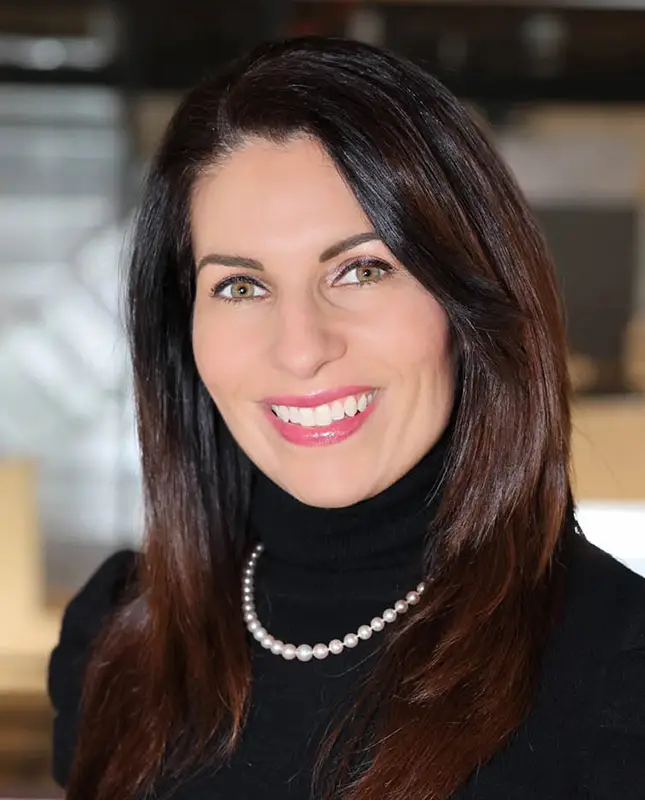 Ann Rittberg – Office Manager
The backbone of our team and office, Ann has been working with Dr. Connor since 2011. Ann has been a part of all aspects in our dental sleep medicine clinic starting in dental assisting and moving up to administration.  Her favorite part of the job is meeting new patients and allowing them to maximize their insurance benefits to help them achieve a better sleep and quality of life. She also enjoys working with her team to ensure they are supported, knowledgeable and fulfilled in their careers. Ann has two daughters, Kylie and Isabella. She enjoys traveling and reading and spending time with her husband and family. 
Dilan – Operations Manager / Clinical Assistant
Dilan Herath the Operations Manager & Clinical Assistant at Advanced TMJ and Sleep Solutions. He received his bachelor's degrees in both Human Physiology and Biology at the University of Minnesota – Twin Cities in 2014. He went on to obtain a master's degree in Financial Analysis at the University of Milwaukee – Lubar School of Business in 2016. His professional experience comprises computer science, healthcare, business, and finance. He started his career at Epic Systems, working with inpatient software. He then worked as an Emergency Medicine Research Associate at Hennepin County Medical Center, a level 1 trauma center in downtown Minneapolis. Dilan shifted his focus to the business side of healthcare at the Center for Neurology and Sleep Disorders as Business Administrator. He also worked at U.S. Bank as an Alternative Investments Hedge Fund Administrator. Dilan leverages his diverse background to enhance the operations at Dr. Connor's clinic. He works towards streamlining processes and improving clinical results, ultimately creating a better experience for both patients and staff. When he's not at the office, Dilan spends his time training MMA, playing video games, and backpacking around the world
Linda – Dental Assistant
Linda joined Dr. Connors practice in 2020. Linda has been in the Dental field for over  26 years, working as a Dental assistant, Orthodontic assistant  and TMD / Sleep Apnea assistant.  Linda loves that Dr. Connor is on the cutting edge of  OSA/TMD treatment, and keeps her employees up to date on the newest techniques and training. In Linda's spare time she enjoys spending time with family and friends, gardening and enjoying the Northwoods and Lakes. 
Angela – Dental Assistant
Angela previously worked in healthcare as a CNA, Dental Assistant, and Medical Assistant. She graduated from Edgewood College in 2012 with a BSB. She knew she always wanted to work in healthcare but was unsure of what direction she wanted to take between the dentistry and medical fields. Angela certainly feels like I found the perfect combination of both!
 
Angela believes in compassionate healthcare and helping others by making them feel their best; one of her favorite parts of her job is seeing how patients feel after treatment! Angela's position is unique because she gets to see how patients initially feel before treatment. A lot of times patients are exhausted, have difficulties concentrating or losing weight, and are frustrated with the impacts of snoring for themselves and their bed partner. She enjoys seeing how a patient's quality of life has improved after having treatment. She recalls one patient saying, "I feel like I can be a dad again!"
 
In her free time, she enjoys spending time with her family. Angela lives in Sussex with her husband and two sons, who are 7 and 4. Her hobbies include cooking, baking, reading, watching movies, playing soccer, and doing boot camp a few times per week!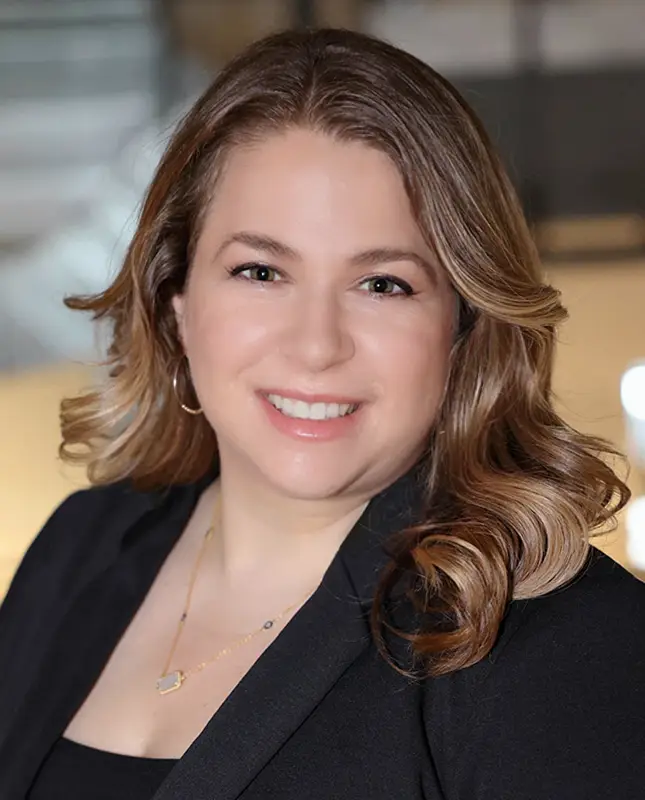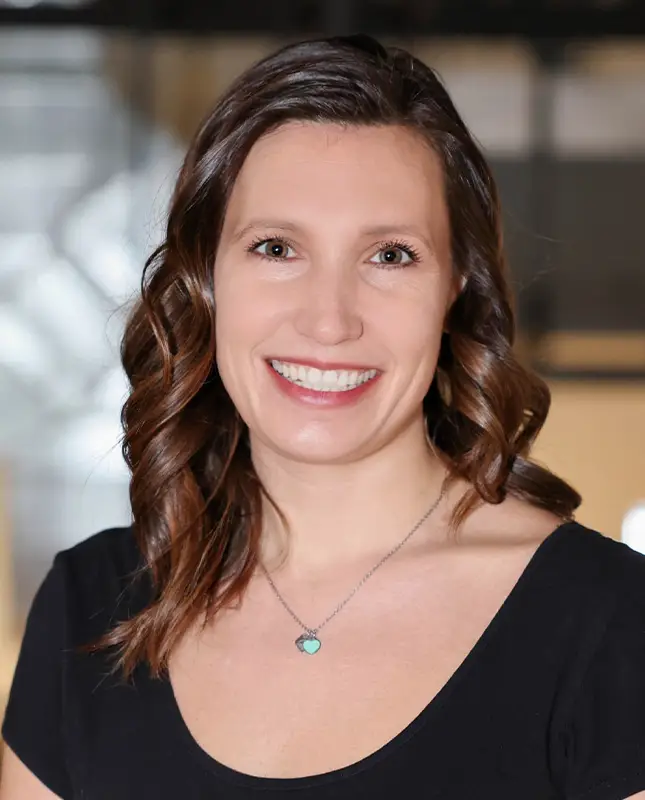 Kelsey – Customer Service
After Graduating from the University of Wisconsin Whitewater in 2012 with a degree in Psychology and Sociology, Kelsey has been specializing in Business Development & Management for a variety of large corporations. (Arise MD Private Medical Practice, Sodexo Corporate & School Service Segments, & Massage Envy Spa). She is currently loving her part-time role at Krissy Connor DDS; Kelsey's passion for health & wellness not only shines in her professional life but also in her personal life. As a wife and mom of 3 beautiful and energetic boys, she stays active & continues her healthy lifestyle to keep up with their busy schedule and the rewarding position at Krissy Connor DDS. Kelsey is here to help our team provide the best service we can to our patients by supporting verification of insurance documentation so that your experience with us is seamless. Kelsey shares our mission, vision, and values to everyone we serve. Our mission is to provide exceptional care to all that put their trust in Krissy Connor DDS. We feel honored to be a part of your care at every step!
Constantina – Receptionist
Tina came to Krissy Connor DDS January of 2022 with over 15 years of Commercial Banking experience and a desire for a new career path. Tina has an Associates Degree in Marketing and many years of experience in customer service. Her experienced background in client relationships and customer service has carried through in her current role as the Receptionist at Krissy Connor DDS by providing timely follow up with patients and ensuring patients receive the best experience possible. Tina has one daughter and enjoys traveling with her family and being with friends when she has down time.